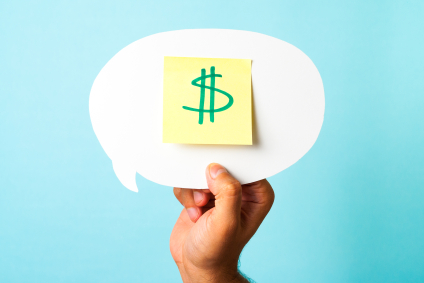 I came across a great article written by Seth Williams and I thought it would be great for our clients as well!
I really wanted to use this blog post to answer a question that every realtor gets asked from clients almost every time.
It's actually one of the most important questions you'll have to answer as a real estate investor, and maybe you've already had the chance to wrestle with it first-hand. The question is this:
"HOW MUCH SHOULD I OFFER FOR THIS PROPERTY?"
As you can probably imagine, this is a very important question because your offer price has everything to do with your ability (or inability) to make money on a real estate deal. With this in mind, I'd like to provide a bit of explanation on the basic math that I use to come up with an offer price for any given property.
The Importance Of Price
No matter how you slice it, your offer price (i.e. – the amount of your initial investment) is going to play a major role in the overall scope of any transaction. With the right number, you'll have a grand slam deal on your hands. With the wrong number, you can lose yourself a lot of money in an instant.
There are a couple of sayings that a lot of real estate investors like to throw around:
"Begin with the end in mind."
"The money is made when you buy."
Well guess what, both are true. If you make the right assumptions about a property's market value and have an accurate idea of what your holding costs, closing costs and improvement costs (if any) are going to be along the way, you can essentially write yourself a pay check, simply by choosing an offer price that will allow the necessary room for your profit margin…  however big or small you'd like it to be.
How Most Investors Think
Most of the people who flip houses and buy investment properties use something called the 70% Rule – perhaps you've heard of it.
This is a simple mathematical equation that takes the anticipated value of a property (i.e. – ARV or After Repair Value), times seventy percent (0.70), minus ALL costs, which will give you the "maximum offer price" that you should consider for any given property.
It makes sense on paper. You're giving yourself a 30% margin, from which you'll have to grab your profit. In theory, you're writing yourself a pay check which is being drawn from this 30% difference between your offer price, and the property's full market value.
It's not a bad framework for making offers IF the market is trending upwards, IF your assumptions are perfect, and IF you really are able to sell the property immediately, it could work…
Owning a home in Paradise
Owning a home in Playa del Carmen is not only an investment decision but a lifestyle decision, it will be a getaway spot,  a place where you can not only spend summers but winters, a place where you can make new friends from all over the world, a place to explore the Mayan culture, it's basically paradise!
If you would like to put an offer on one of our properties you can contact us and we can help you!